Hardwood flooring is the most common flooring type for homes and businesses. It is a natural product that has been used since ancient times for its beauty, warmth, and durability. Hardwood floors enhance the look of your home and can increase your property value, as well as provide excellent indoor air quality (IAQ).If you're thinking about installing or replacing hardwood floors, here's what you need to know about hardwood flooring.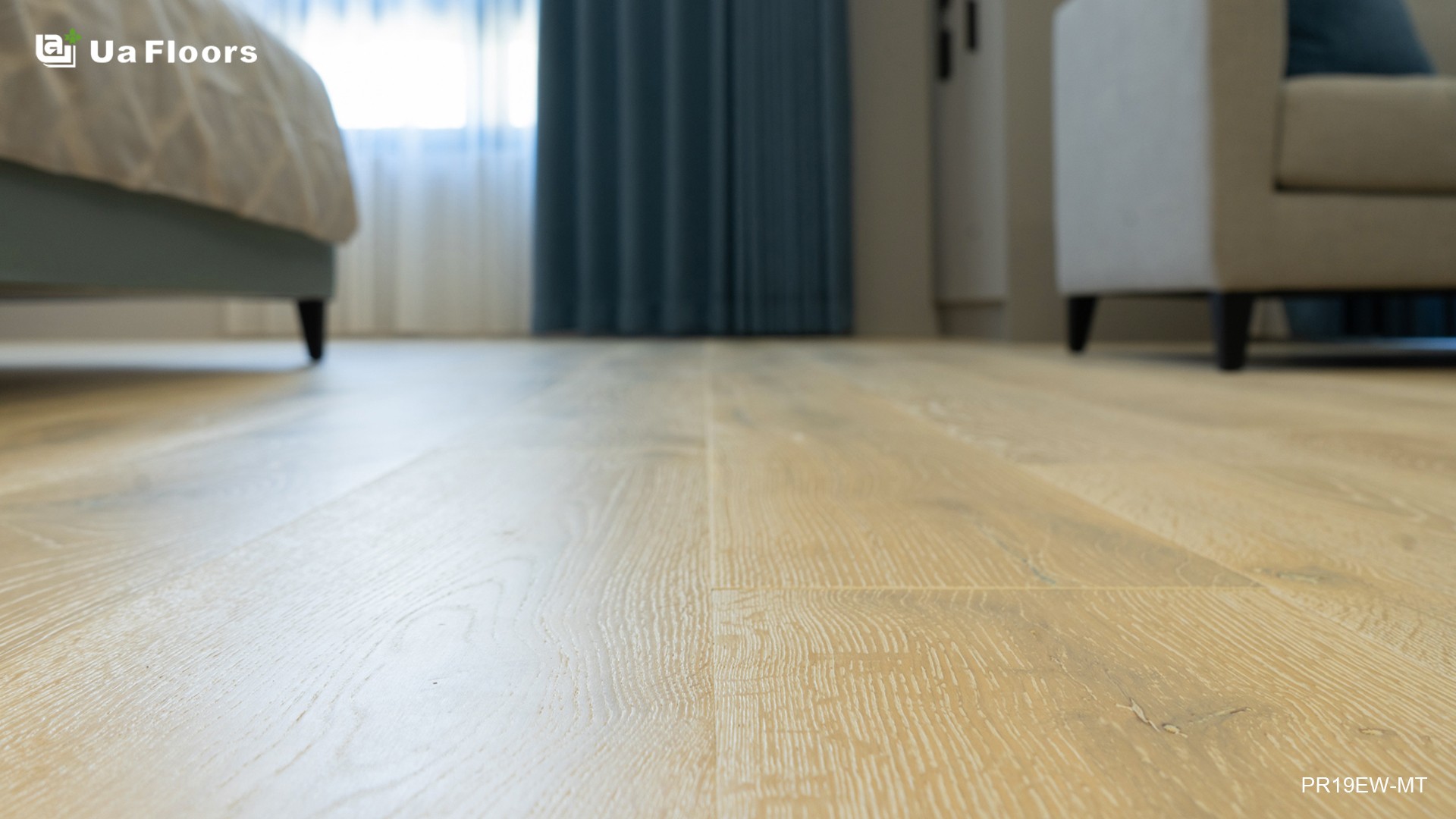 What is Hardwood Flooring?
Hardwood flooring is an understated way to give your home or business a rustic feel. It consists of real wood with either an engineered or solid surface that has been sanded and finished to bring out its natural beauty. The most common type of hardwoods, such as oak, maple, hickory, and the like are usually chosen for their aesthetics.
Hardwood flooring is often used in homes with a warm and country-style décor. However, it does offer more versatility than that, as it can be installed in a variety of locations throughout your home or business, from kitchens to bedrooms and hallways.
The benefits of hardwood flooring include:
Beautiful, elegant look
Variety of styles, stains, and grains to choose from
Natural warmth that extends throughout the room
Unique patterns and knots on the surface
Strong, durable, and long-lasting
Given these benefits, it's not surprising why hardwood flooring is a popular choice among many homeowners and interior designers.
The Different Types of Hardwood Flooring
The demand for hardwood flooring continues to grow. In the last few years, numbers show that the global wooden floor market size was valued at a little over 90,600 USD, which is projected to grow at a compound annual growth rate (CAGR) of 5.9% by 2025, equivalent to over 141,000 USD. This push is likely due, at least in part, to the increasing popularity of rustic style décor.
That being said, consumers can enjoy a wide range of options when it comes to customized hardwood flooring. There are three main types of floors: solid wood, engineered (a mixture of layers glued together to give it more stability), and hybrid.
Solid Hardwood Flooring
Solid hardwood floors are made up of a single (solid) piece. Solid wood is thick, more likely to warp, expand, and contract depending on the weather conditions in your area because of its structure. And when compared to engineered hardwood, you'll discover that their differences are primarily due to the way that engineered hardwood floors are constructed.
Because it is made from a thick piece of real wood, solid hardwood flooring is generally more expensive than engineered hardwood due to more wood material usage.
Solid hardwood floors are often used in homes, commercial spaces, or office spaces with rustic or country-style décor. Different types of solid hardwood flooring are available, such as hickory, mahogany, maple, poplar, and more.

Engineered Hardwood Flooring
An alternative to solid hardwood flooring is engineered wood flooring. Engineered wood flooring is made from real wood from the topmost surface and all the way to the bottom layer. It is usually made by using multiple veneers of real wood or composite wood materials, which are then glued to bond together in opposing directions.
Engineered hardwood flooring has an upper layer made up of real wood with a lower medium-density fiberboard (MDF) core, which makes the floor more stable compared to solid hardwood. That being said, engineered floors are less likely to warp or expand/contract depending on changes in weather conditions.
Engineered hardwood flooring products can be categorized into two:
3-Ply engineered hardwood flooring are products that have three layers, which include the top veneer, an HDF or MDF core, and another composite veneer at the bottom.
Multi-Ply engineered hardwood flooring are products that make use of multiple layers of plywood as the core with a real wood veneer at the top. (As shown in the below picture...)

Engineered wood flooring is often used in the same places as one would with solid wood flooring, but the difference is that you can also install engineered wood flooring in kitchens and bathrooms since it's more moisture-resistant due to its structure. It is also ideal for basements since it has more capacity to withstand humidity. So, if you are looking for a sustainable option that has a rustic or country style, engineered hardwood flooring is a good choice.
Compared to solid hardwood flooring, engineered hardwood flooring performs better through its stability. It does not cost as much to produce as solid hardwood and it offers a sustainable approach to the manufacturing process, which are additional benefits to choosing engineered hardwood flooring. However, engineered wood flooring cannot be re-sanded or refinished as much, unlike solid hardwood floors, but it still offers significant longevity.
Ua Floors provides a choice selection of high-quality engineered hardwood floors and a diverse range of wood flooring products. Choose from the following collections:
Olde Charleston Standard
Olde Charleston Designer
Parisian Collection
The Classics+
Grecian
Grecian Herringbone
Manhattan
Patrician Collection
Diamond Forever
Wood Cube
Ua Floors: Your Hardwood Flooring Experts
Each type of hardwood flooring delivers unique benefits and advantages. For instance, engineered hardwood flooring provides a durable and reliable flooring option because it is composed of two or more hardwood layers. On the other hand, solid hardwood floors look chic and elegant, but they require regular refinishing to maintain their good looks.
Depending on your needs and preferences, there is a hardwood flooring product to meet the market's demand.
Ua Floors, your trusted global supplier of sustainable wood flooring products, offers an extensive collection that works for residential, commercial, or industrial applications.
Contact us today for more info.