What is Antimicrobial Flooring?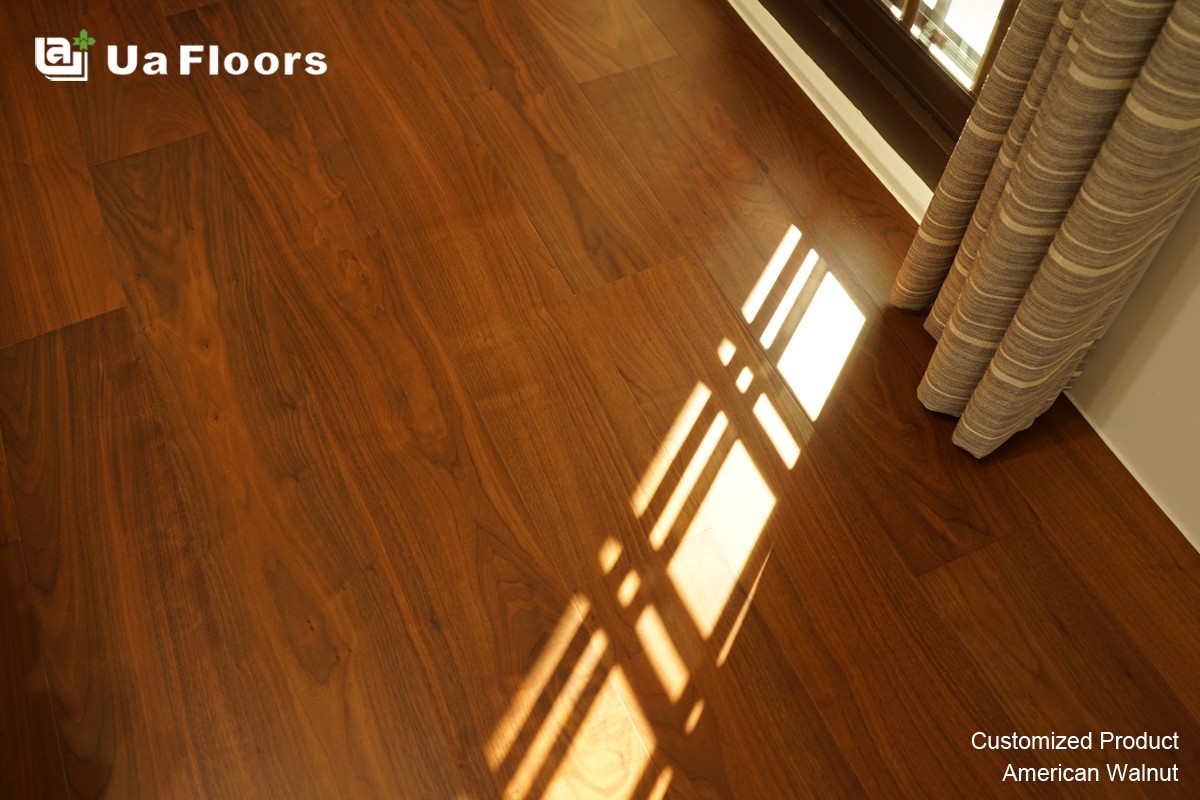 Antimicrobial flooring utilizes the mechanism of IONPURE, Ua Floors' partner in the manufacture of engineered hardwood floors equipped with antimicrobial properties. IONPURE which is applied to Antimicrobial flooring releases a small amount of silver ion gradually.
Here's how sliver iron works.
Step 1. Binds to the surface of bacteria and disrupts its growth
Step 2. Reduces enzyme activity required for the reaction in the bacteria
Step 3. Reacts to bacteria's DNA and prevents replication

Then the silver ions kill the bacteria by disturbing the electrical balance on the surface of the negatively charged bacteria. In addition, silver ions also react with DNA in bacteria, reducing fertility.
In antimicrobial flooring, the hardwood floors' surface is coated with IONPURE silver ions, which enables the flooring to release silver ions when there is moisture in the air. We have confirmed that antimicrobial flooring lasts for more than 5 years. 
IONPURE – which is manufactured by Ishizuka Glass Co., Ltd. in Japan - is a white powder containing silver as the antimicrobial active ingredient. It is applicable to a range of materials, from general-purpose plastics to fiber, and even hardwood flooring.
What are the Benefits of Antimicrobial Flooring?
Now that Ua Floors has teamed up with IONPURE to deliver antimicrobial hardwood flooring, you get to enjoy beautiful wood flooring with unique advantages. Compared to other flooring products, Ua Floors' antimicrobial engineered hardwood floors provide users with the following benefits:
Enjoy clean floors for longer periods by inhibiting the growth of stain and odor-causing bacteria and hindering the formation of mold and mildew in your hardwoods
Keep your flooring's brand-new look by minimizing surface damage due to microbial growth, thus extending its lifespan
Reduce maintenance costs with hardwood flooring that is easier to clean and maintain
Given these benefits, it is still important to note how Ua Floors' antimicrobial flooring still requires cleaning and the product does not come with any claims to provide added health benefits that shield users from food-borne and disease-causing bacteria, and other harmful organisms.
There are a handful of industries and businesses that value the use of antimicrobial flooring. Its use has been implemented in many infection control programs, which include serving as functional spaces for sanitation efforts. It also helps in controlling the spread of hazardous viruses and harmful types of bacteria in any environment. The benefits of antimicrobial flooring include:
The inhibition of microbial and fungal formation.
The reinforcement of any organization or company's hygiene control efforts.
The increased protection against the active spread of bacteria in spaces wherein hospital patients and medical staff are present.
The increased protection against the formation of molds and fungi in food and beverage manufacturing areas.
The improvement and maintenance of clean working spaces.
The improved morale for workers and staff, knowing they are protected against harmful contaminants in the work area.
Why Antimicrobial Flooring?
Antimicrobial flooring with IONPURE gives consumers the option to choose beautiful hardwood floors that not only bring character to any given space but also provide them with peace of mind. A residential area, workspace, or commercial establishment with antimicrobial flooring allows users to enjoy ROI over time through durable floors that can endure harsh foot traffic and bacterial growth.
Easy to clean and maintain, antimicrobial flooring is safe to touch, environment-friendly, and odorless. With a broom or dry cloth, you can sweep and dust antimicrobial flooring to keep it clean. With a nonporous surface, the antimicrobial layer of coating prevents dirt and debris from finding its way into the flooring, making it a low-maintenance flooring solution.
Ua Floors, a global leader in engineered hardwood flooring solutions, provides antimicrobial flooring systems that offer increased protection against the active spread of bacteria, such as molds, mildew, and fungal formation. Experience the benefits of modern flooring technology with Ua Floors.
If you're interested in finding out more about our flooring solutions, contact us today.