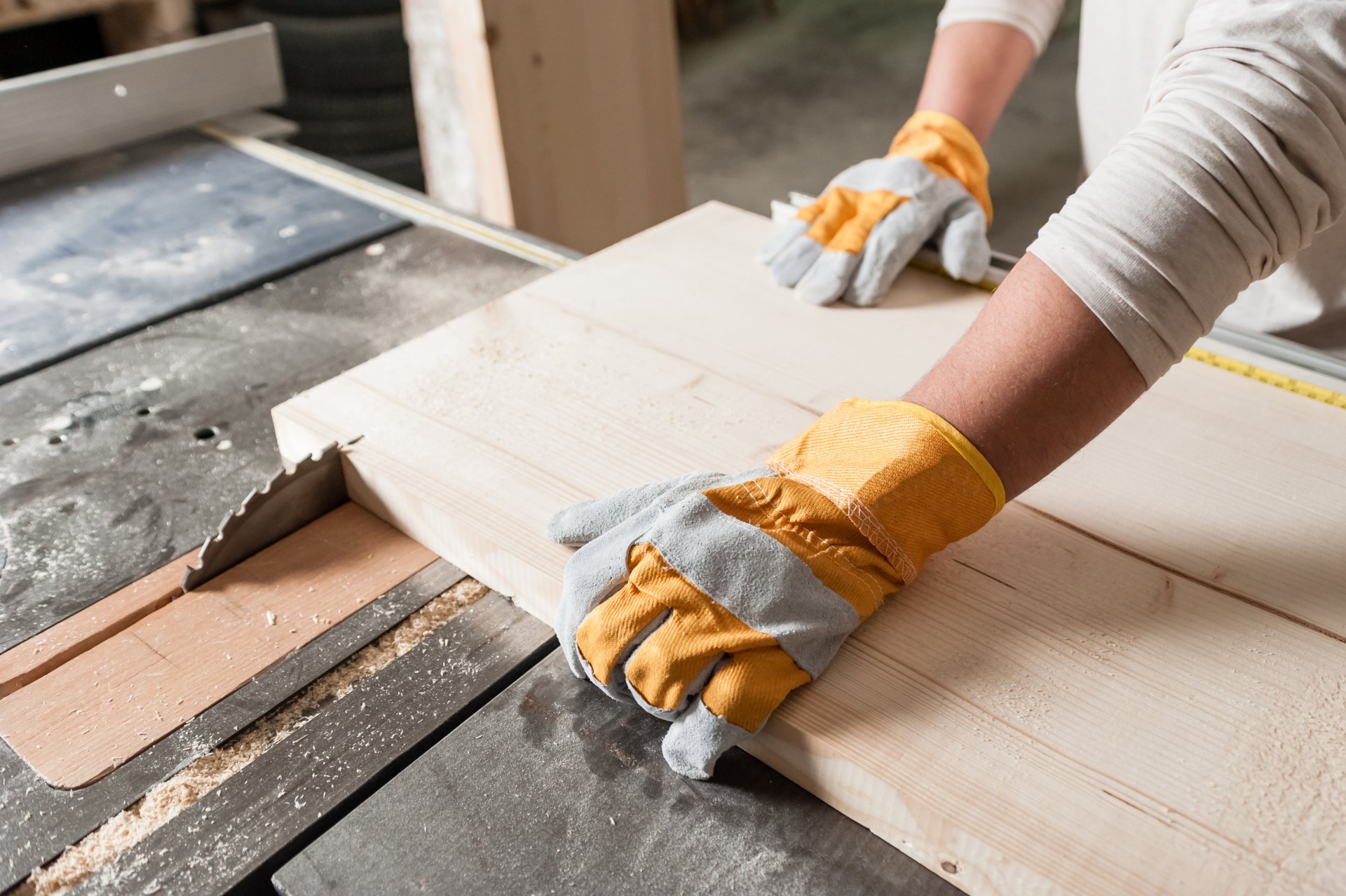 To give you a better idea of how we make our products, we want to tell you more about where our wood comes from and how we treat our raw materials during the production process.
Ethically Sourced Hardwood from All Over the World
Ua Floors is a proud international manufacturer of engineered hardwood flooring, which we market and distribute to the United States and to other countries in the world. Our harvested wood products are sourced strictly from legally and sustainably managed forests around the world and carry a Forest Management Certification from the Forest Stewardship Council.
Our Range of Hardwood Species from US and Europe
Our range of hardwood flooring products showcases a wide range of hardwoods that are endemic to the US and parts of Europe. To date, American-sourced hardwood species we use include Red Oak, White Oak, Walnut, Maple, Cherry, Ash, Hickory, and Reclaimed Heart Pine. We also use European White Oak, which is sourced from France and the United Kingdom.
Our most popular hardwoods from US and Europe are Oak, Maple, Ash, Walnut, and Reclaimed Heart Pine. Oak is our most popular hardwood product because of its versatility, grain, and high durability. Beautifully installed oak wood floors have the potential to increase home resale value. Maple is a very dense wood with a beautiful tight grain, while ash is harder than oak, but less resistant to moisture. Walnut is a darker wood compared to the others, and harder to source within the United States.
Exotic Hardwood from Around the World
We also source quality exotic hardwood timber from many countries around the world, including Brazil, Australia, Southeast Asia, and Western Africa, such as Santos Mahogany, Brazilian Walnut, Brazilian Cherry (Jatoba), Tigerwood (Brazilian Koa), Teak, Australian Cypress, and Australian Wormy Chestnut.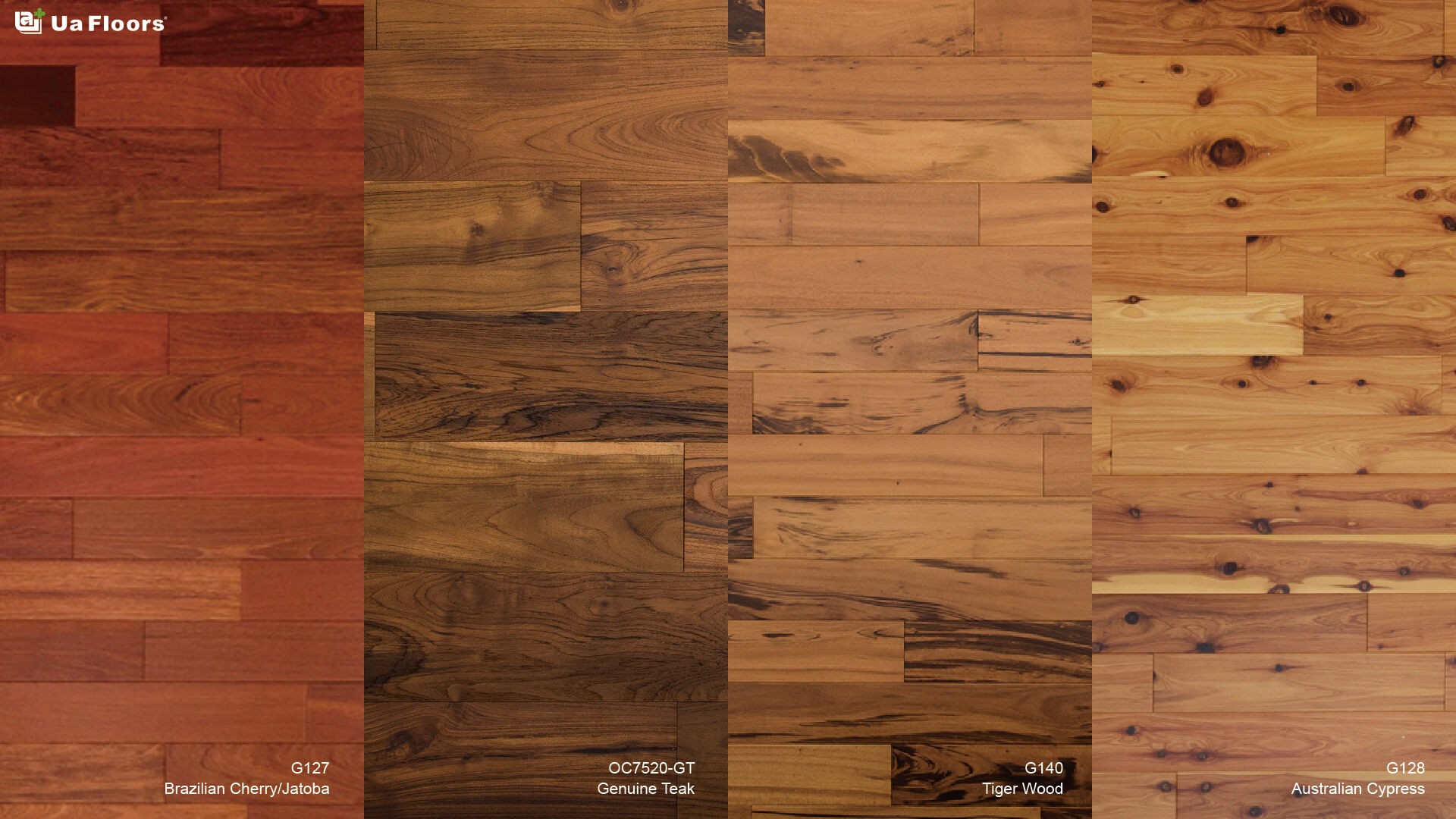 Ethical exotic hardwood sourcing gives us the chance to offer our clients beautiful hardwoods from around the world, like Latin American Santos Mahogany or Teak wood from southeast Asia. Our most popular exotic hardwoods are Brazilian Cherry (Jatoba) and Australian Cypress. Brazilian Cherry has distinct warm brown hues and is very resistant to rot, shock, and heavy impact. Australian Cypress is known for its glossy, contrasting grain and for its high fire and termite resistance.

A Word About Antique Reclaimed Heart Pine Wood from the US
Reclaimed Heart Pine is our third main source of engineered hardwood flooring. Unlike other species of the Pine family, Reclaimed Heart Pine has a Janka hardness rating that's comparable to various types of Oak. Heart Pine comes from the Longleaf Pine tree, which grows in the southeastern parts of the United States and is also known as Southern Yellow Pine.

Longleaf Pine became extinct at the start of the 20th century, and now can only be sourced as reclaimed wood material from barns, textile mills, churches, and other antique buildings. We're especially proud to source Reclaimed Heart Pine and produce antique hardwood floor products that retain the beauty and historical value of this timber.
The tastes of our worldwide clients vary with the seasons and what's in trend for the year. That's why we offer our products with a convenient range of surface finishes and stains in cool or warm tones that range from light to dark or contrasting.
Click here to learn more about our Reclaimed Heart Pine Project.
Our Engineered Hardwood Flooring Production Cycle
As a hardwood and engineered wood floor manufacturing expert for almost three decades, we at Ua Floors have refined our sourcing, processing, and production process.
Our initial processing of hardwood raw material includes removing the bark (debarking), cutting the logs, steaming the wood to increase its pliability, and then vacuum kiln drying it. Reclaimed Heart Pine undergoes a separate nail removal process at the pre-processing stage, where we leave nail detail, streaking, and other unique markings as much as possible.
After that, all of our engineered flooring products undergo an exclusive Ua-patented process of injecting nanolized minerals into the wood, which transforms our product into Far Infrared (FIR) flooring. Extensive studies on FIR health technologies demonstrate that it offers important medical benefits, including body cell stimulation and regeneration; improved blood circulation; increased body metabolism; reduced inflammation; and improved immune health.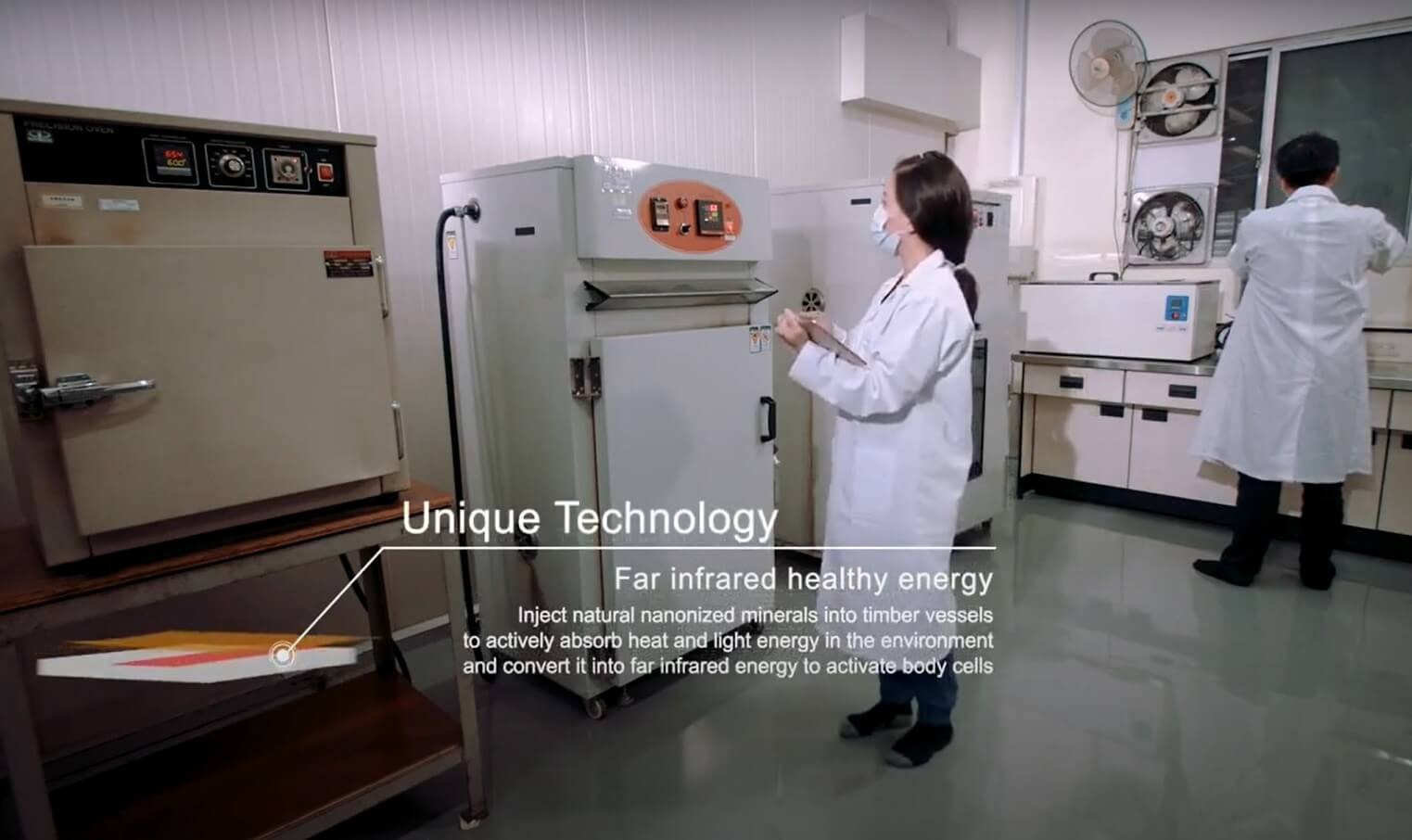 The authentic hardwood layer (or veneer) then undergoes custom surface treatments (like saw marking, hard scraping, wire-brushing), followed by an ultra-durable Aluminum Oxide UV-hardened polyurethane finish – a slightly modified version of natural UV Oil finishes – which is also customizable. Then the wood is glued and cold-pressed onto multiple layers of birch plywood.
One of the most important features of the gluing process is that the eco-friendly, CARB II-compliant adhesive glue we use is of the same quality glue used in Boeing airplanes, which can withstand high temperature differences and the shock impact of high-speed takeoffs.
Meanwhile, the birch plywood will form a high-density core that protects the veneer placed on top as well as the overall floorboard. Birchwood is versatile and can be installed over various subfloor surfaces.
After the engineered hardwood veneer and plywood are glued and pressed together, the new multilayer engineered hardwood floorboard is sawed and cut into specific widths and lengths specified by our clients. Our floorboards are made into tongue and groove (T&G) planks with micro-beveled edges for easy assembly and installation.

Our Commitment to Green Production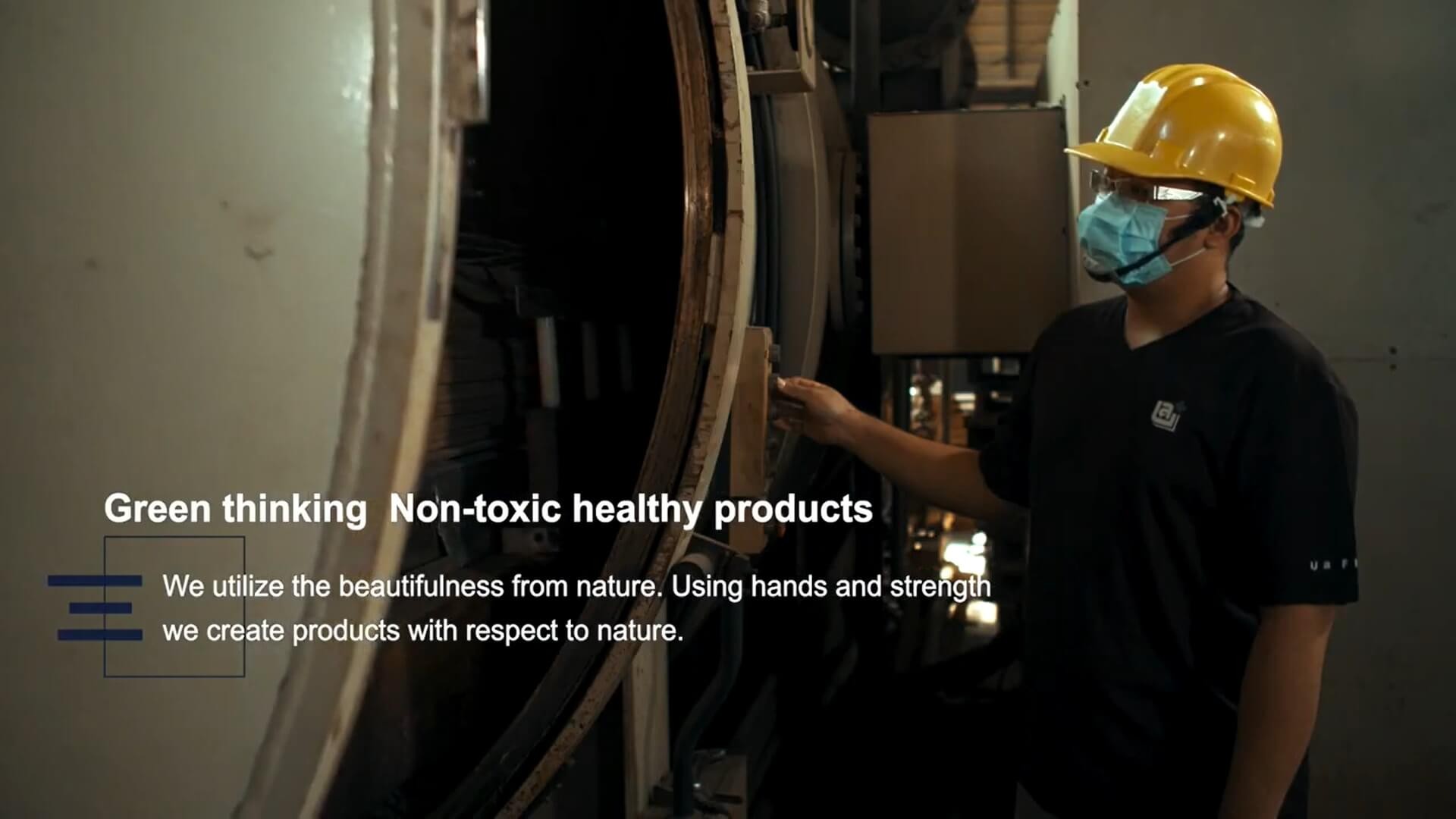 When it comes to hardwood processing, we take special care in pre-processing the wood and maximizing the use of leftover scrap and sawdust in the post-production process. This applies to all our wood sources, whether this wood comes from the US and Europe, is of exotic provenance, or comes to us as reclaimed wood ready for upcycling.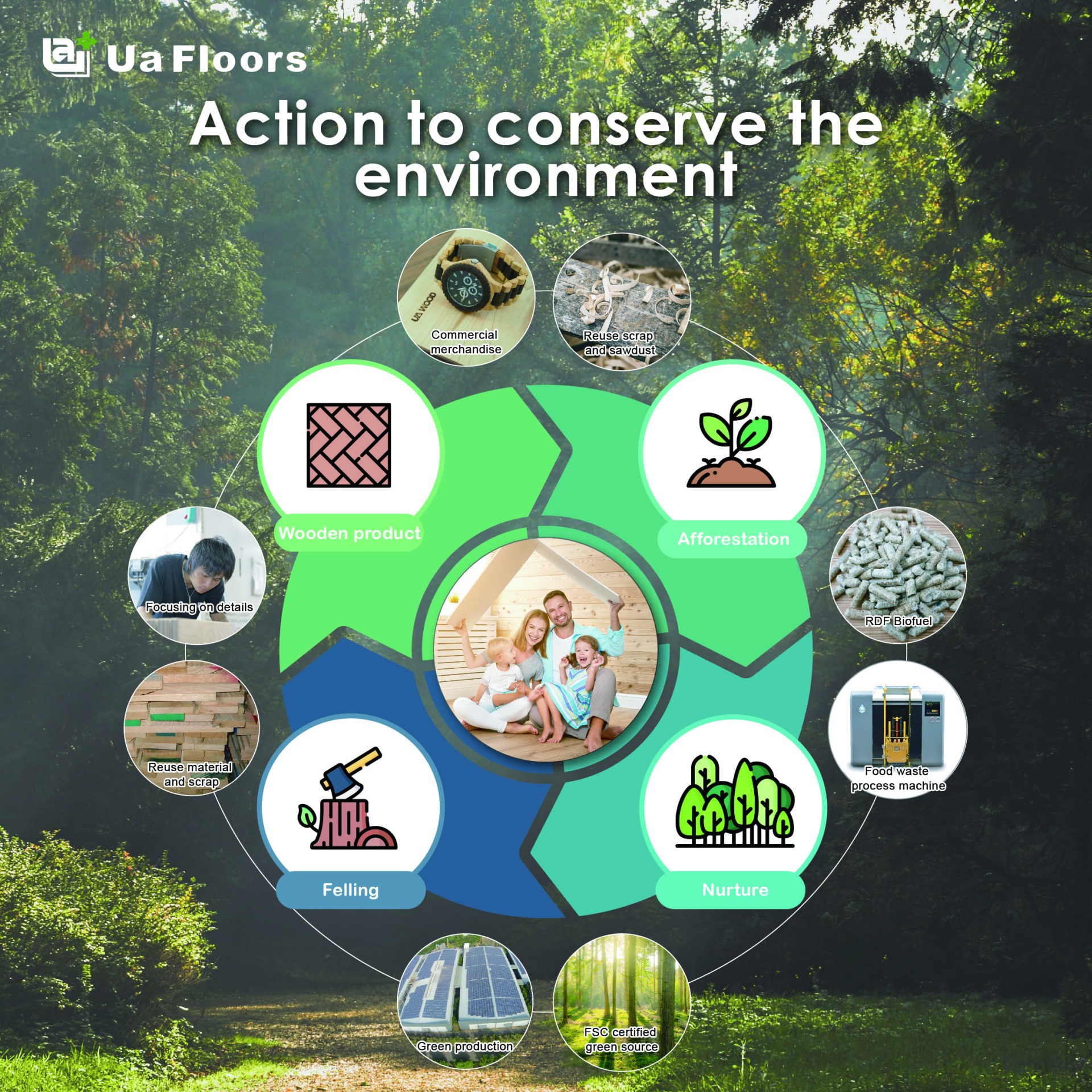 After producing our hardwood veneer, we adopt Green Production processes that help us convert scrap material into brand new accessory goods: essential oil products, watches, pens, wooden pads, and coasters.
Whatever hardwood material that's left over after that is then put into food waste processing machines and turned into dry fertilizer, or converted into RDF biofuel (refused derived fuel), which is usable in RDF power stations as an eco-friendly energy source. This allows us to "close the production loop" and give the material as much upcycled value as possible.
Our Finished Hardwood Flooring Products
Our products come in varying widths and lengths, which adapt the use of our engineered hardwood to both floorboard and parquet tiles. Since 2019, we've begun offering ultra-wide floor plank options for our European White Oak products because of the very high-quality Oak wood supply we are able to obtain.
Our wood is compliant with leading international standards that certify against exposure to volatile organic compounds, including CARB II and EPA (US), E1E0 (EU), JIS (Japan), and CNS (TW), making our product 100 percent safe to use at home.

Ua Hardwood Engineered Flooring is a Sustainable and Eco-Friendly Product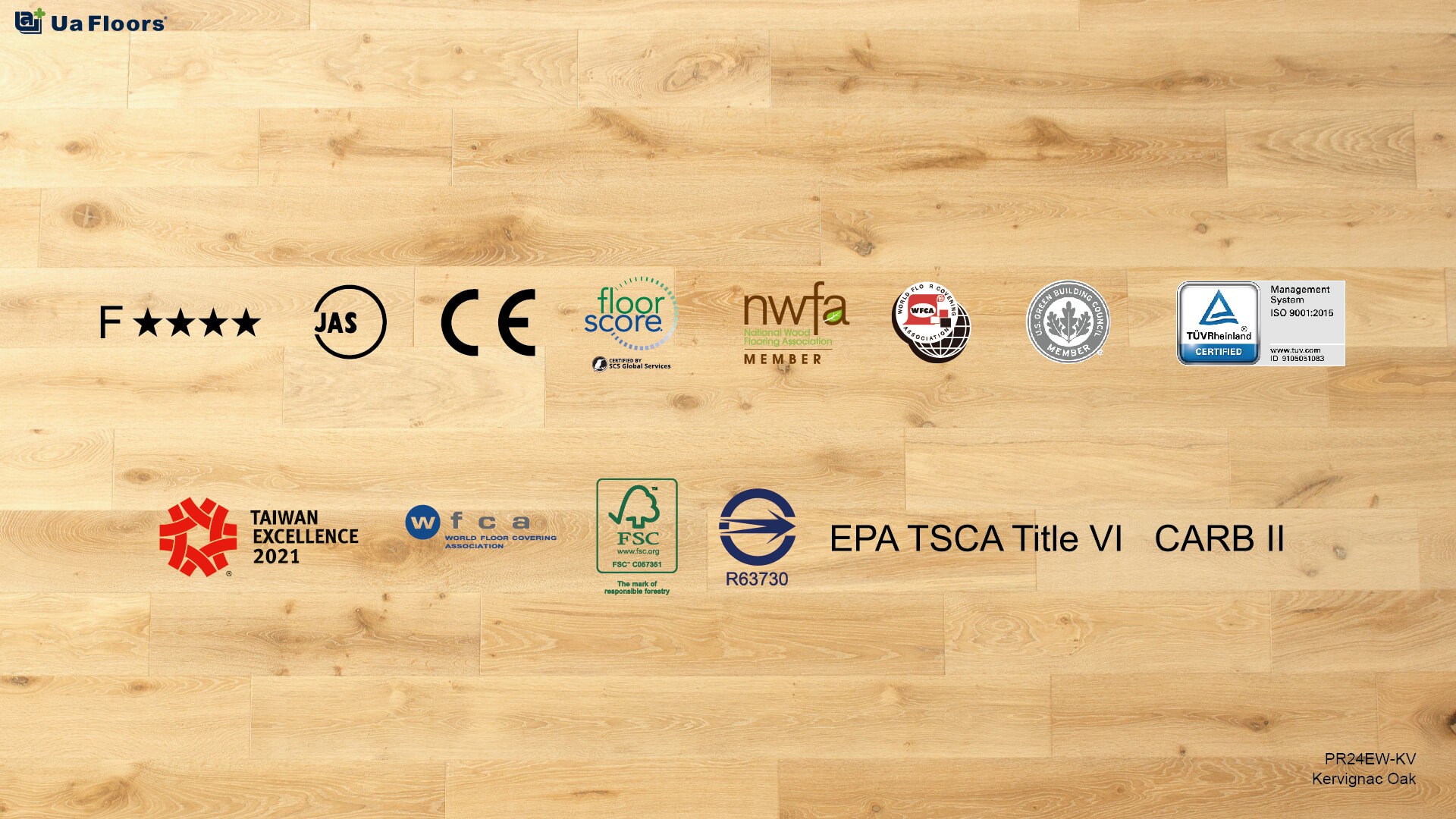 Ua Floors were designed and manufactured to respect the origin and provenance of our raw materials and to upcycle or recycle whatever scraps and material are left over. We're deeply committed to supporting and upholding forest stewardship principles and join more and more manufacturers who source wood products exclusively from certified, sustainably managed forests around the world.
If you'd like more information about our products or our production process, let us know.