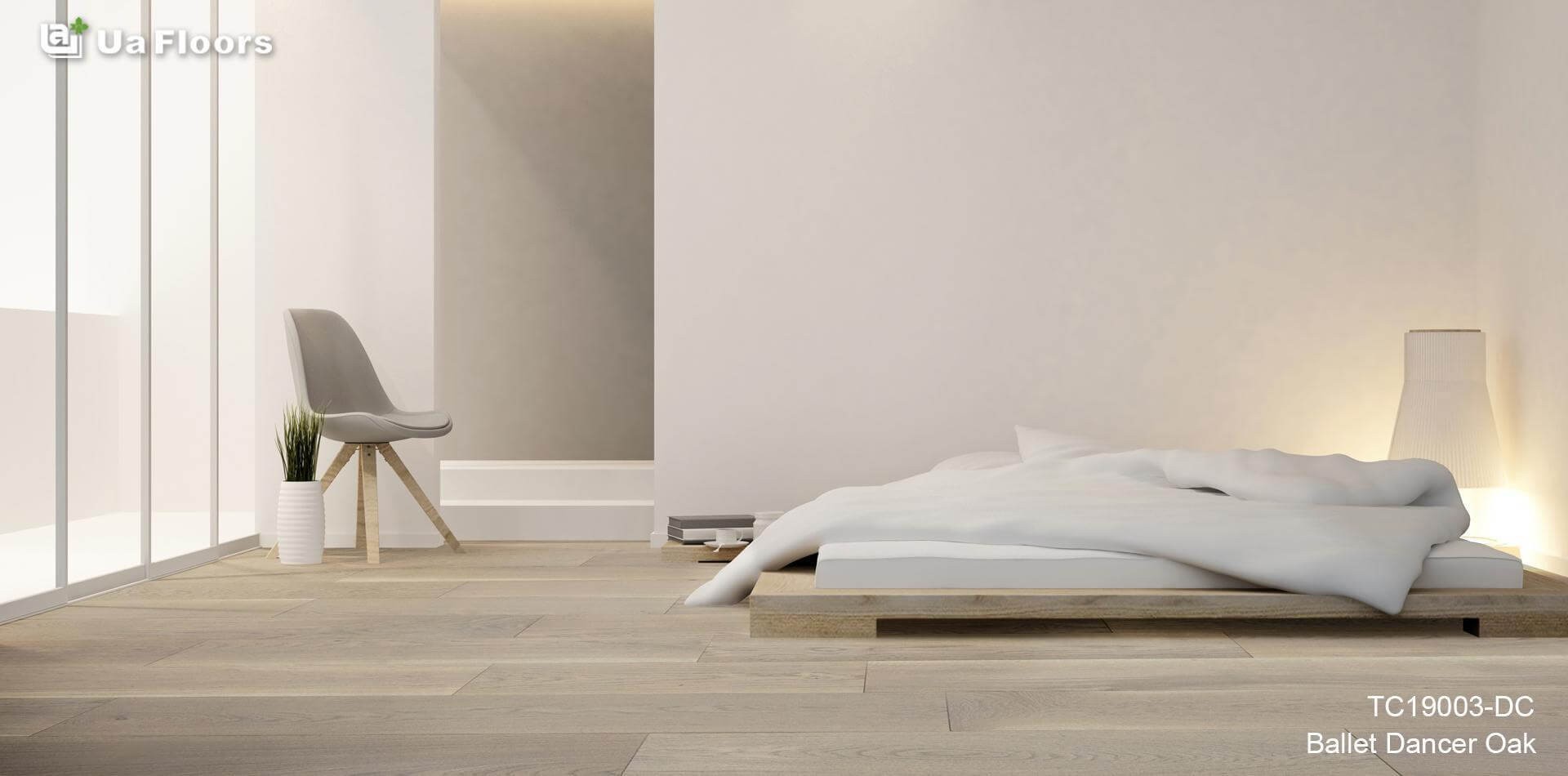 For all your flooring needs such as exotic engineered hardwood floors, Ua Floors is here as your reliable and trusted provider of engineered hardwood flooring supplies. If you're looking for more reasons to choose engineered hardwoods as your flooring solution, then read on for the advantages that truly make it a cost-effective option. But first, let's unwrap the basics of engineered hardwoods real quick.
What are Engineered Hardwood Floors?
Engineered hardwoods go by a handful of other names, like mass timber or composite wood, because it's made of a derivative of various woods bonded together with a surface layer of hardwood, such as oak, walnut, or maple. As a flooring product, engineered hardwoods provide a range of unique advantages that allow it to go toe to toe against solid hardwoods.
The Advantages of Engineered Hardwood Floors
Basically, any hardwood flooring serves as a great investment for the value that it adds to a property. It offers a feeling of warmth and rawness in its classic styles. Here are the main advantages of engineered hardwood floors:
More affordable than solid hardwoods
Once installed, engineered hardwoods can look as beautiful as solid hardwoods, if not better
Unlike laminate flooring, engineered hardwoods have real hardwoods as its surface layer
It is more resistant to extreme temperature changes when compared to solid hardwoods
It offers a variety of installation methods depending on the project
It offers compatibility with subfloor heating
It offers quick and easy installation methods for DIY home renovations through the click-lock method
Available in a wide range of shapes, sizes, designs, colors, wood species, and other customization opportunities
The topmost layer can be sanded and refinished if ever necessary
A Closer Look at the Advantages of Engineered Hardwoods
It cannot be denied that working within a budget and managing costs can be difficult, especially when this concerns property renovations and repairs. A straightforward way to get over this hurdle is to make "compromises" in certain aspects wherever possible.
An Efficient Alternative
If solid hardwood floors are not a good fit due to budget constraints, engineered hardwood floors offer a viable alternative. The total price difference might not be too far off, but with a larger project, the potential for more savings is also higher, but at what cost? Engineered hardwoods essentially perform just as efficiently as solid hardwoods.
Quality Construction
It's in the construction of every piece that allows engineered hardwood floors to deliver quality performance. From providing stability and resistance to temperature changes and moisture, the efficiency is located in the way that the surface layer is made of natural wood while underneath it is a composite layer of plywood. With the topmost layer running perpendicular to the base layer, the flooring is strengthened, hence the improved stability. This allows engineered hardwood floors to adapt whenever there are extreme changes in temperature. Depending on the requirements of the project, this advantage allows you to install engineered hardwood flooring in rooms with underfloor heating, like conservatories and stockrooms.
Extensive Range of Choices
Since the surface layer of engineered hardwood floors are made of real and natural hardwoods, there are nearly just as many choices as solid hardwood floors when you want to be particular with wood species, color choices, and finishes. Here are some of the species you can choose from:
Oak
Maple
Reclaimed Heart Pine
Teak
Tiger Wood
Santos Mahogany
Brazilian Walnut
Hickory
Walnut
Ash
Australian Cypress
Brazilian Cherry
Birch
Australian Wormy Chestnut
Isn't that quite a handful? You'll definitely find a unique and distinctive flooring solution for your project. And when choosing flooring shapes and sizes, you won't be limited in this department either.
Often available in fixed lengths, engineered hardwood floors are available in various thicknesses that can range from 12.5mm to 22mm, but always feel free to talk to a manufacturer if you need something more specific.
The range of flooring choices can also depend on the installation method that you prefer. Again, this quality factor is dependent on the project's needs and demands, because the different methods of installation come with their unique advantages as well. Nailing down each flooring, for example, can be too much work for someone looking to DIY. Gluing down every board with an adhesive, meanwhile, might not be the best option due to some degree of potential health concerns. So, do prior research and consult with a professional, as it can be costly to do over.
Still Unsure About Engineered Hardwood Floors?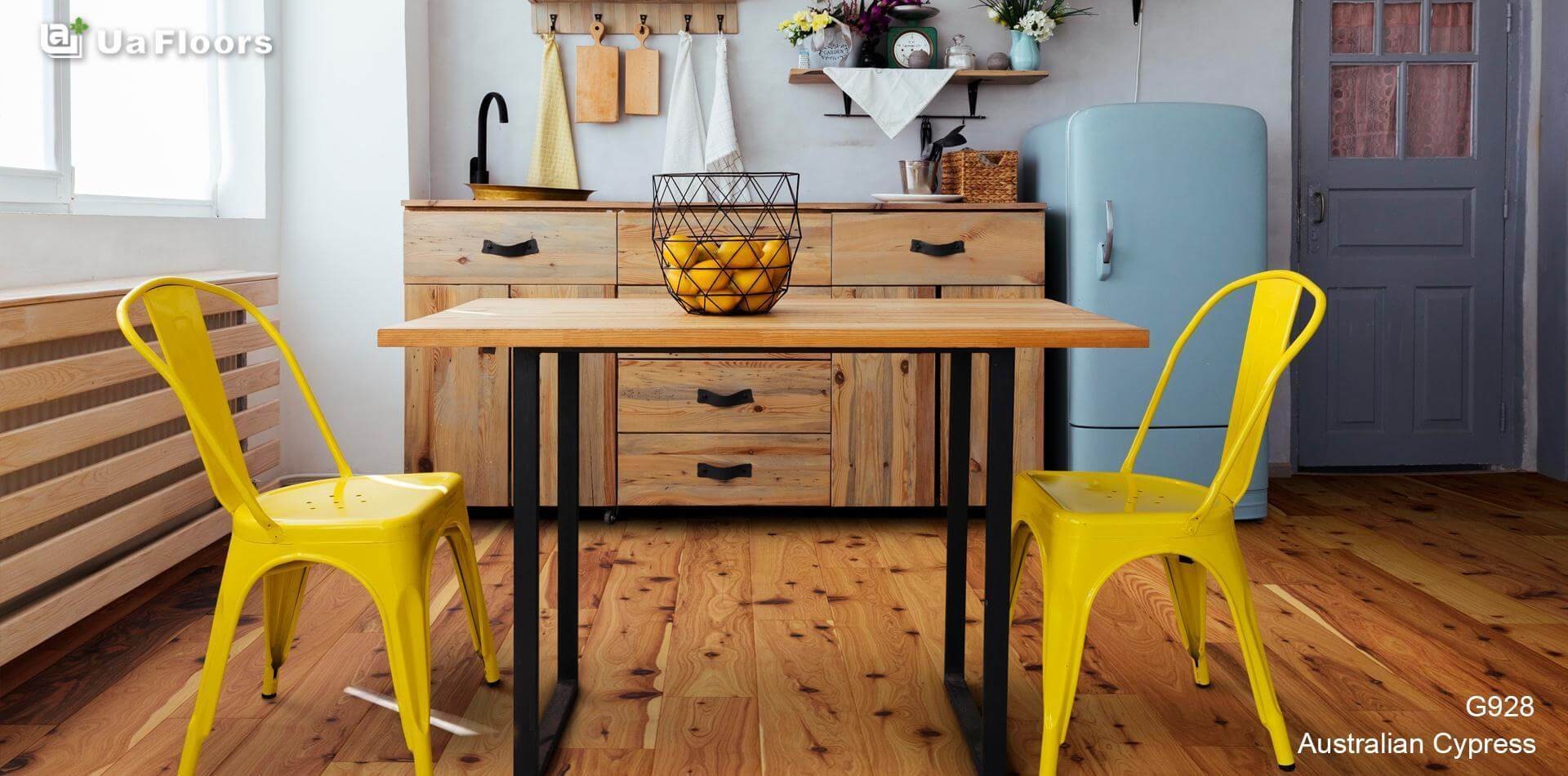 If you're uncertain and still have reservations about selecting engineered hardwood floors for your project, then address the possible points for concern:
Is it not stylish enough? Then what style do you prefer?
Is it too expensive? Then how much of your budget can you allocate for flooring?
Is it not suitable for the room? What makes it unsuitable? What are the requirements of the room?
Is it manageable to DIY? If no, then what are my options?
Given the appeal of engineered hardwood floors, along with its various advantages, it's a flooring solution that offers value for money. That being said, it is well-understood that it isn't for everybody. Naturally, engineered hardwood floors belong to specifically designed rooms. So, if you've been thinking about installing engineered hardwood flooring, consult with an expert before pushing through with the project.
For any questions or inquiries, don't hesitate to reach out and contact us today.