If you've been looking to have new floors installed – but aren't too sure which type of flooring product to go for – here's a quick comparison guide in choosing between solid hardwood and engineered hardwood floors. As engineered hardwood flooring suppliers, we understand the various needs that people have, and why certain floors are more in-demand than others. Before we proceed, let's get down to the nitty gritty details first. By definition:
Solid hardwood flooring refers to a type of flooring constructed out of multiple types of hardwood species, but is manufactured from a single piece of wood, such as walnut, oak, and maple. In general, they are known for being strong and durable, making them extremely efficient in places with high foot traffic.
Engineered hardwood flooring, on the other hand, refers to another type of flooring constructed and manufactured from several thinner layers of plywood bonded together and topped off with a layer of hardwood. This provides engineered hardwood floors with an aesthetic look, structural integrity, and dimensional stability.

Quality Factors of Flooring Products
That being said, both types of flooring have their unique advantages, so it will be likely that there are varying factors that will influence your decision. Here are the primary factors that can help you determine which qualities have the most weight relevant to your needs and preferences:
Looks or appearance
Resistance to heat and water damage
Cleaning and maintenance
Lifespan and durability
Convenience in installation
Costs
Availability of sizes
Resale value
Looks or Appearance
When we're talking about overall appearance, comparing solid hardwood floors with engineered hardwoods can only make choosing difficult, as both types of flooring come in a wide range of styles.
Solid hardwood floors are usually narrower than engineered hardwoods and have tighter seams in between boards. Solid hardwood floors are available in either unfinished or pre-finished boards.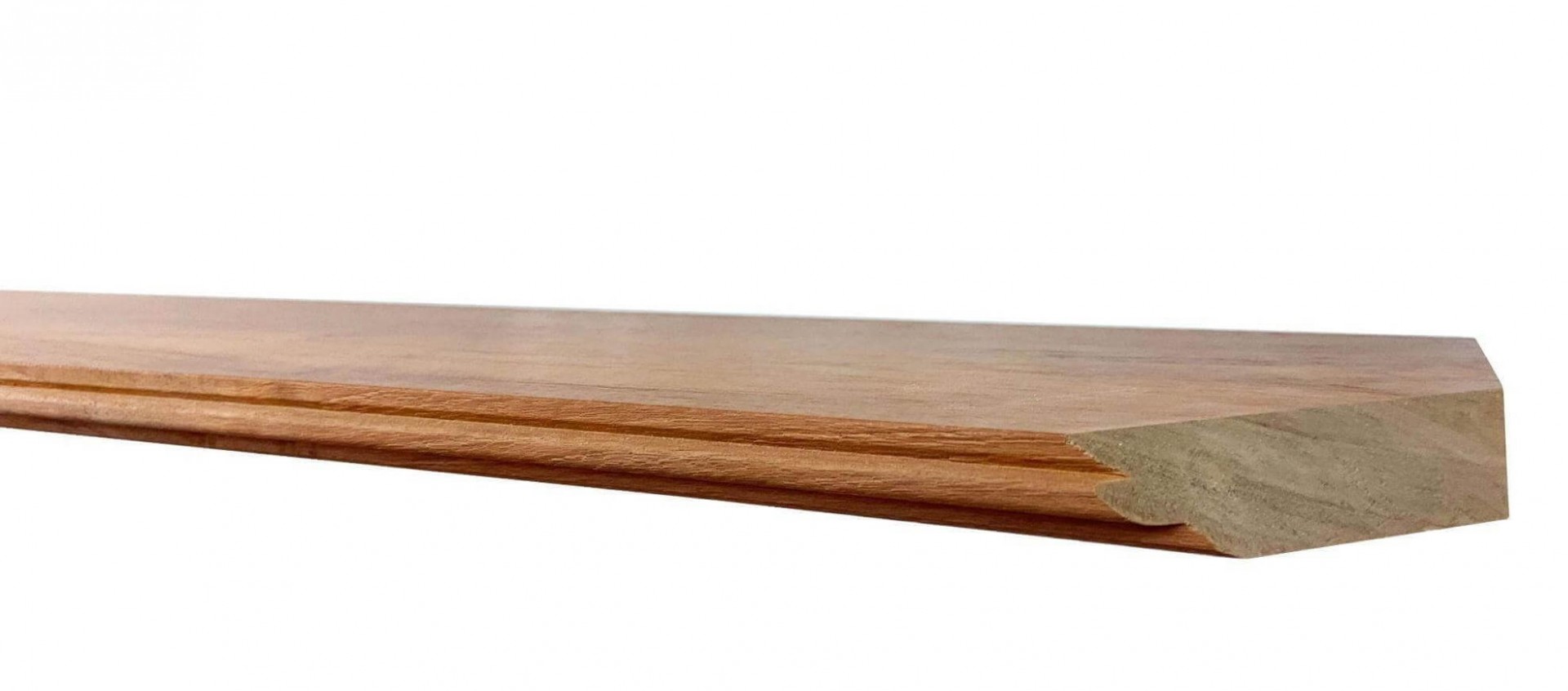 Engineered hardwood floors, meanwhile, can have beveled edges which allow grooves between boards. They are often pre-finished. That being said, both types come in different species, so you have a lot of options.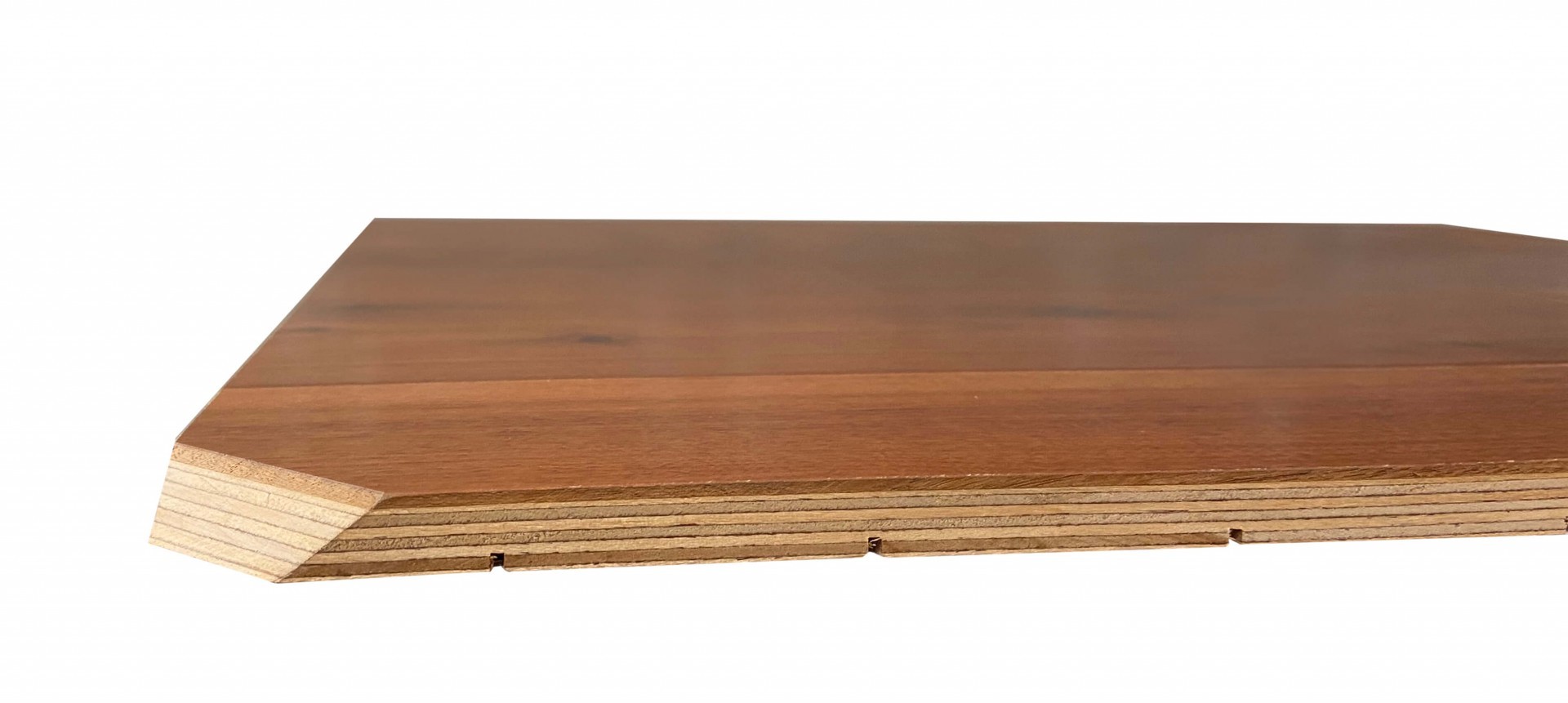 Resistance to Heat and Water Damage
And when it comes to resistance to heat and water damage, both types of hardwood flooring offer good heat resistance, but are also prone to water damage. However, because engineered hardwood floors are built differently, they offer better performance against concrete slabs than solid hardwoods, which easily swell and warp due to moisture.

Cleaning and Maintenance
Both types of hardwood offer a simple and straightforward approach to cleaning. Dry sweeping, vacuuming, or mopping with a wood cleaner is enough to keep either flooring looking new.

Lifespan and Durability
If longevity is what you're looking for, solid hardwood floors allows for repeated sanding and refinishing, which makes this type of flooring last for at least 30 years or more.
Engineered hardwood floors, on the one hand, generally last for two to three decades. This type of flooring can only allow a limited amount of sanding and refinishing due to the topmost layer of hardwood being relatively thin.

Convenience in Installation
Solid hardwood floors are usually installed through the tongue-and-groove (T&G) system, which requires the nailing down of every board. Engineered hardwood floors, meanwhile, can also be installed through T&G, but there are other installation options such as click-lock and glue-down methods. That being said, should you decide to DIY, engineered hardwood floors can be easier to install.



Costs
Naturally, the costs of either type of flooring is often dependent on the market and its volatility, so these prices are subject to change. However, if budget is a looming concern and costs must be tightly monitored, engineered hardwood floors are typically more affordable when compared to solid hardwoods. That said, the price gap won't be too far off.
Availability of Sizes
Both types of flooring offer a range of sizes, but engineered hardwood floors are often wider than solid hardwoods, so whether the size of every board is relevant, this is more of a preferential factor.



Resale Value
Both types of flooring offer high resale value for being premium floors with beautiful appearances, excellent durability, and long lifespans. But between the two, solid hardwood floors can add more in this department as it usually lasts longer than engineered hardwoods.
The Verdict: Are Solid Hardwood Floors Better Than Engineered Hardwood Floors?
Comparatively, when deciding whether to go with solid hardwood flooring or engineered hardwood flooring, you can review the factors listed above and evaluate which qualities matter the most. Consider the values that resonate, such as aesthetics, maintenance, or costs. And then decide which areas in your choice of hardwood flooring offer the most value.
If you're looking to install new floors in a place with low moisture, such as a second-floor bedroom, and the only quality that matters to you is longevity, then maybe solid hardwood floors are your best option. However, if you're leaning towards a more cost-effective option, engineered hardwood floors might be the better choice. After all, whichever you choose, you're getting a beautiful surface layer of good old classic hardwood – how else can you go wrong with that?
Contact us today for more information on hardwood floors.