When searching for exotic engineered hardwood flooring, you may come across the option to get prefinished wood flooring or unfinished wood flooring. Both are good options, but they come with their own pros and cons that you have to weigh in before you decide which one is best for you.
Ultimately, what's best for your flooring needs may depend on several factors. Here are the advantages of using prefinished or unfinished wood to help you decide.
What Is Prefinished Hardwood?
Prefinished hardwood floors are wooden floors that have been finished in a factory. This means you do not have to spend time curing these during installation as they are already coated with polyurethane before it is available in the market.
As a result, you or your contractor do not have to spend time sanding and finishing your flooring in your property. It's the more convenient and time-efficient choice, but because these are pre-made in a factory, your design preferences and options are much more limited.
What Is Unfinished Hardwood?
Also known as raw hardwood, unfinished hardwood requires installation, sanding, and refinishing all on-site. There are plenty of wood species and color variations available as unfinished hardwood flooring. Having unfinished flooring allows you to customize or personalize the way you want your flooring to look, but its biggest disadvantage is that it takes much more time to cure and finish.
Advantages of Prefinished Wood Flooring
Convenience and Fast Installation
Because the sanding and finishing process is already done, you don't have to cure your wood anymore. This makes the installation process much faster than it could have been with unfinished hardwood flooring. If you have a short timeline, it may be impossible to go with unfinished wood flooring as this takes much more time. For renovations with shorter timelines, this may be your only fast solution to obtaining quality hardwood flooring.
Less Prone to Scratching
Once installed, there is no need to wait for your flooring to cure, which means your floors are less prone to scratching or leaving marks during this process.
The finish, coloring, and staining on prefinished hardwood floors are more uniform and consistent because they were made in a factory. Manufacturers also add finishes that are more durable, have anti-scratch properties, and other additional features.
Less Mess and Fumes
Prefinished floors means that you do not have to buy materials for sanding and finishing, which means less mess, debris, fumes, and other by-products required to refinish your hardwood. The clean-up, therefore, is much easier and you're less exposed to chemicals used for the process.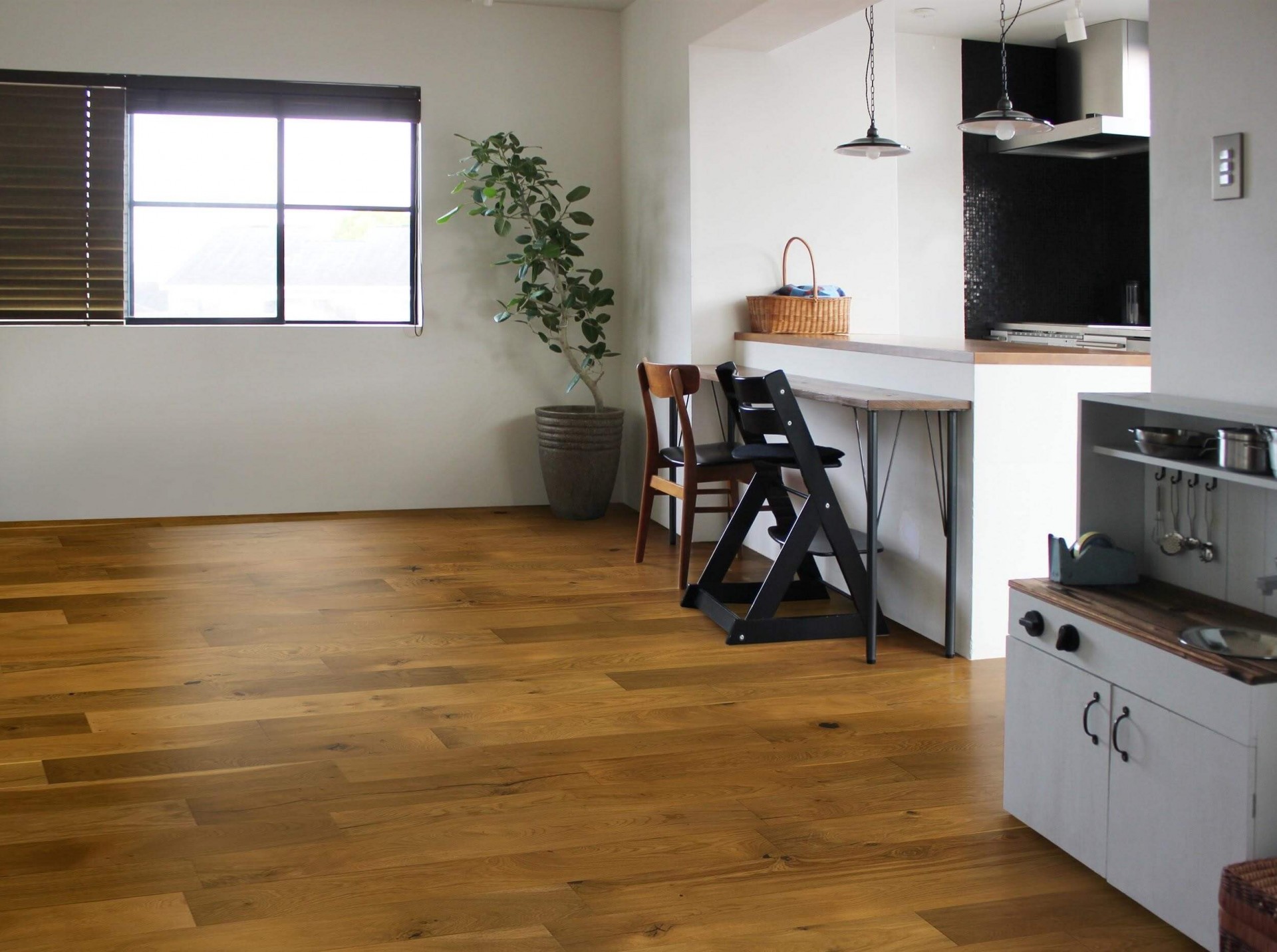 Disadvantages of Prefinished Hardwood Flooring
Cannot Be Customized or Personalized
Because these are pre-made, you cannot customize the width, length, color, grain, or any other personalization to match your vision.
Difficulty Re-Sanding and Refinishing
All hardwood floors need to be maintained by re-sanding and refinishing every 10 years or so. While prefinished hardwood flooring is more durable, its durability can make it difficult to refinish or re-sand in the future.
More Expensive Wooden Boards
And considering that customization and personalization options are out, this may seem like the less ideal choice for some. Based on price ranges, prefinished hardwood is up to 50 percent more expensive than unfinished hardwood.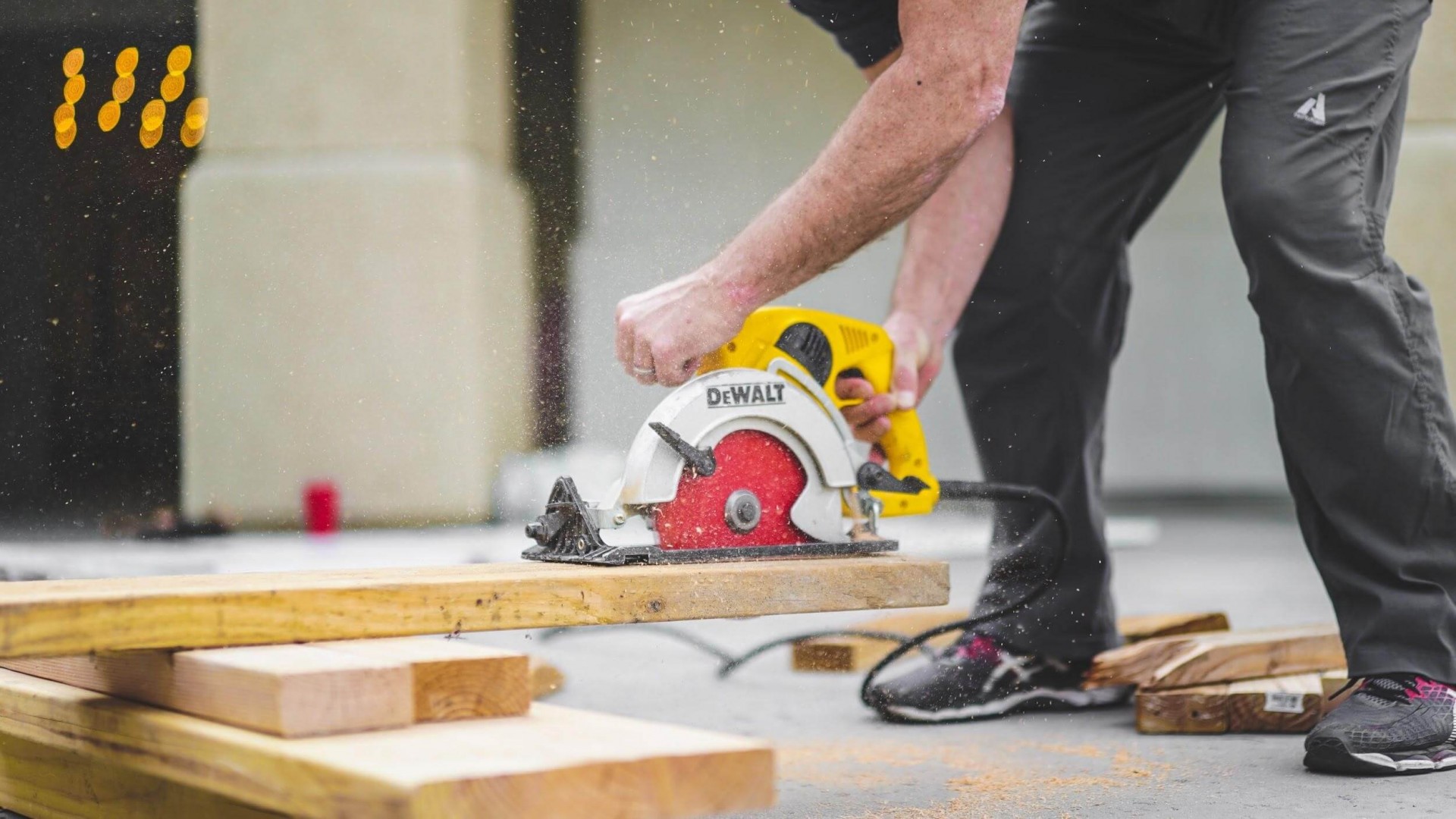 Advantages of Unfinished Wood Flooring
Customization and Personalization
Unfinished hardwood flooring is raw hardwood that requires on-site finishing, which means your floors can be customized to any way you want. This can include adding personalized touches and other flooring features – a feature that those with prefinished hardwood flooring do not have. This is a valuable advantage if you want to achieve a specific look for a room in your property.
Easily Re-Sand and Refinish During Maintenance
You can re-sand and refinish your hardwood floors as desired. After 10 years or so and you need to perform maintenance, re-sanding and refinishing initially unfinished flooring is much easier to do compared to factory-finished hardwood.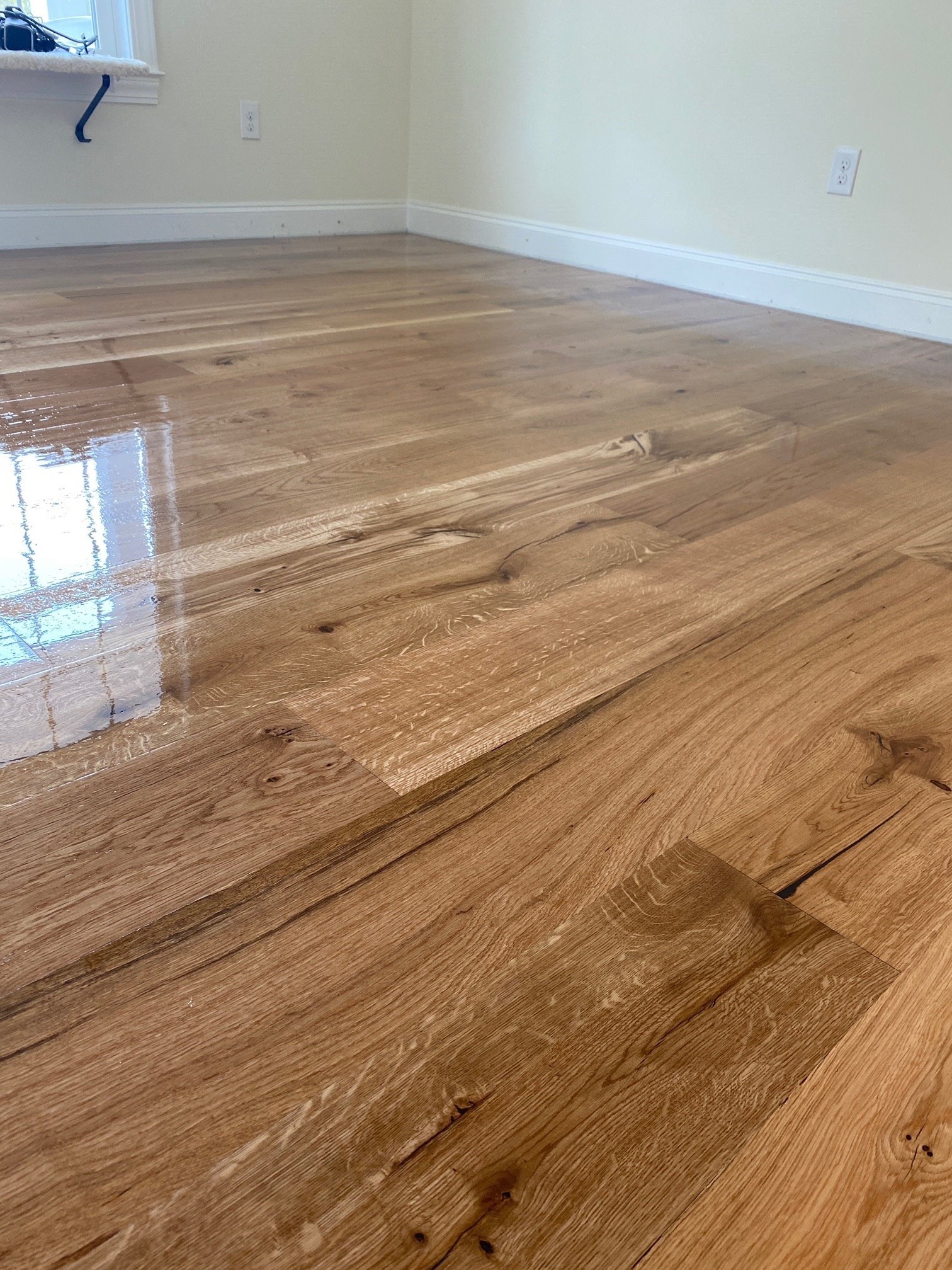 Disadvantages of Unfinished Hardwood Flooring
Time and Labor Costs
Unfinished flooring takes much longer to install and can take more than one workday to install in the whole house. This is because unfinished hardwood flooring has to be installed, sanded, finished, and cured. This also adds to the labor costs, since there will be extra work compared to simply installing prefinished hardwood flooring.
Must Be Last Part of Renovation
When it comes to unfinished hardwood flooring, contractors often do the flooring last. During the installation process, the wood may be vulnerable to scratches and other marks from the construction process.
Ultimately, it depends on what you want to achieve. Prefinished hardwood flooring is the more convenient option and cheaper in terms of labor costs, but you don't have a lot of options in terms of personalization and you may have a harder time performing maintenance in the years to come.
Unfinished hardwood flooring, on the other hand, is more labor-intensive and takes more time to install. However, these can be customized to be sized to your needs and can be easier to maintain in the long run.
Learn more about hardwood flooring here.